Risk Factors for Oral Health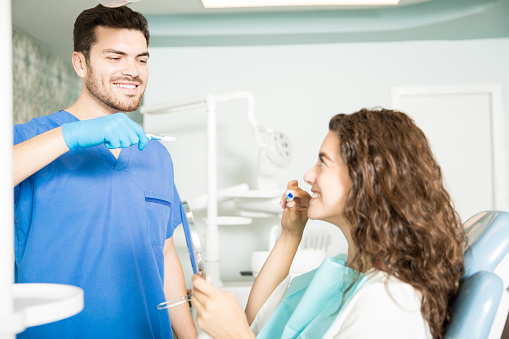 Certain factors increase the chances of dental infections or aggravate illnesses and oral and body disease healing process. It all begins with poor dental hygiene and an individual's involvement in his oral and normal routine. Extensive and thorough research and study give ample evidence that dental health hygiene has adverse effects on a person's overall well-being.


Common Risk Factors for Oral Health

Certain lifestyle, health, environmental, and care factors increase the prevalence of developing oral disease. Drinking alcohol, smoking, or tobacco products increases the risk of developing oral infections like gingival and periodontal disease. Tobacco products increase the risk of bacterial build-up, which destroys the teeth. Smoke and toxins from the products sip into the oral cavity's soft tissues, causing gum disease growth of malignant and benign tumors in the mouth and throat regions. Patients diagnosed with the said disease should avoid smoking and drinking, which worsens the condition, making recovery lengthy and complicated.

Diet plays a huge role in our oral health. Diets high in sugar and fat and those with insufficient nutrients, vitamins and fiber are most common in causing oral disease. Foods high in sugar increase the chance of bacterial growth in the mouth as microbial feed on sugar. This encourages the onset of periodontal diseases and tooth decay. High-fat foods cause obesity and other heart diseases, which would worsen if dental health is neglected as bacteria could sip in the blood vessels through the mouth. It is important to eat high nutrient-dense foods like these to help strengthen the dental structures and boost immunity to keep oral disease at bay.

Certain health conditions are associated with worsening oral health. Immune illnesses like HIV make it difficult for the mouth to fight off bacteria. Patients with diabetes, too, have high sugar levels in their saliva. Bacteria feed on sugar, and its presence in the mouth means one is likely to develop conditions like periodontitis.